Calcium+K2+D3 lanolin™ is a composition of bioavailable, organic calcium, active and stable form of Vitamin K2 and Vitamin D in the form of cholecalciferol obtained from lanolin. Calcium is needed to maintain healthy bones and teeth and helps in the proper functioning of muscles as well as contributes to maintaining normal energy metabolism. Vitamins D and K also help to maintain healthy bones. In addition, Vitamin K contributes¬ to normal blood clotting. Vitamin D helps to maintain a normal level of calcium in the blood, helps in the proper absorption/use of calcium and phosphorus and supports the proper functioning of the immune system.

Precautions: Do not exceed recommended daily allowance. Do not use in case of allergy to any of the ingredients. The product is for adults. Consumption of the product is not recommended for pregnant and breastfeeding women. The product should not be consumed by persons taking anticoagulants containing Vitamin K antagonists (e.g. warfarin and acenocumarol). It is advisable to perform a blood test for 25-(OH)D before use and to consult the test result with your doctor or pharmacist. The product cannot be used as a substitute for a varied diet. It is important to lead a healthy lifestyle and maintain a balanced diet.

Storage conditions: Protect from light. Store in a tightly closed packaging, at room temperature, in a dry place, out of the reach of young children.

Recommended daily allowance of the product necessary to obtain a beneficial effect of the product: Consume 3 capsules a day during a meal. Wash down with water (250 ml). The recommended daily allowance is 3 capsules.

Ingredients: Calcium (calcium salts of citric acid), capsule shell: gelatin, vitamin D (cholecalciferol), vitamin K2 (menaquinone-7).


| | |
| --- | --- |
| Ingredients in a daily intake | 3 capsules |
| Calcium | 478,00 mg (60% NRV)* |
| Vitamin K2 VitaMK7® | 75,00 mg (100% NRV)* |
| Vitamin D from lanolin | 25,00 µg/1000 IU (500% NRV)* |
*NRV – Nutrient Reference Value

The product does not contain fillers, anti-caking agents and dyes.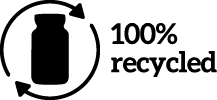 Manufacturer: Pharmovit Dystrybucja
Spółka z ograniczoną odpowiedzialnością
ul. Kostrogaj 9D, 09-400 Płock, Polska